Welcome to Grafton, Missouri!

Located in the scenic Ozark Valley region of central Missouri, Grafton offers the charm of small-town living to its residents, while still giving easy access to the major attractions and features of this region. We invite you to explore our on-line information center, and hope that you enjoy learning about our town!
---



What's New in Grafton

Digital Command Control system tested - The Missouri Central Railroad entered the digital age for a while on Saturday, March 20, when a newly purchased Digitrax DCC system powered the railroad for a short testing session. The Digitrax system was temporarily connected to the railroad using jumper cables, held in place by a daring employee of the Grafton Power and Light Company.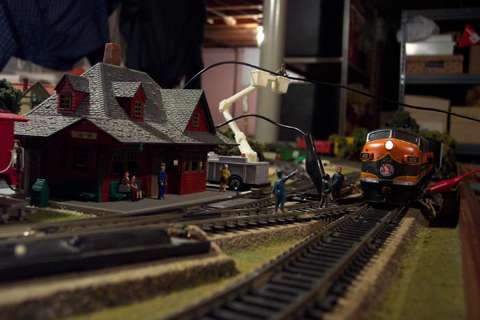 Once the cables were connected, another railroad employee flipped the switch on the command station, while police cordoned off the area to avoid any nefarious activity.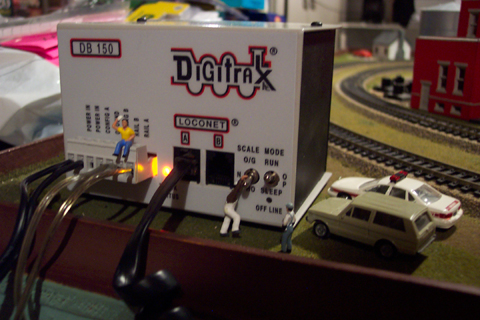 Several test freight trains were run during the trial, including the first one headed by Great Northern F-7 # 452 and SW-7 # 160. Railroad president Brad Hufnagel remarked on how smoothly the units operated, noting "We are working very hard to get this railroad into the modern age...say, around 1995 or so".